• alternative wedding flowers • Book flowers • Jackdaw Decor • New work • Paper art • Paper flowers • paper rose • Paper wedding flowers • sheet music flowers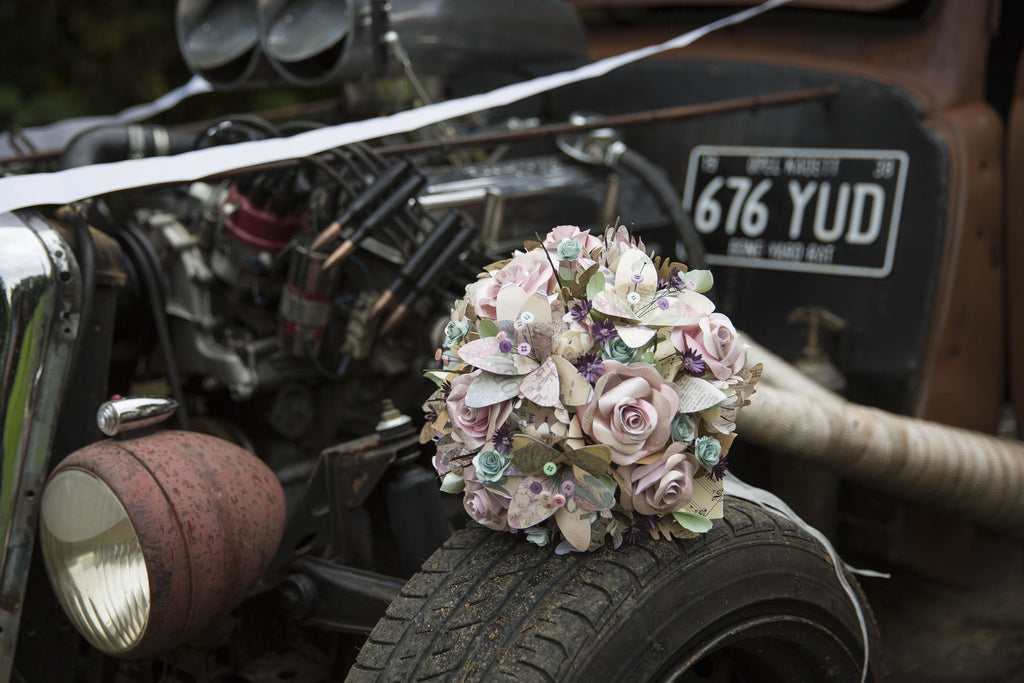 I am so thrilled to be able to share some fabulous photos by the super talented Bigphatphotos from one of last years weddings. This was a fabulous commission - flowers for the bridal party, church & reception.   I am so fortunate with the clients I have - all so very different with some common threads -they want something totally unique for their day & they are all lovely. The first message I received from Sarah was "I love the look of this bouquet, have you ever done a whole wedding before?" Well yes I have - I used to be a...
---
• book art • Book flowers • Bronte sisters • Haworth • Heath & Harebell • Jackdaw Decor • New stockist jackdaw decor • New work • Paper art • Paper flowers • paper rose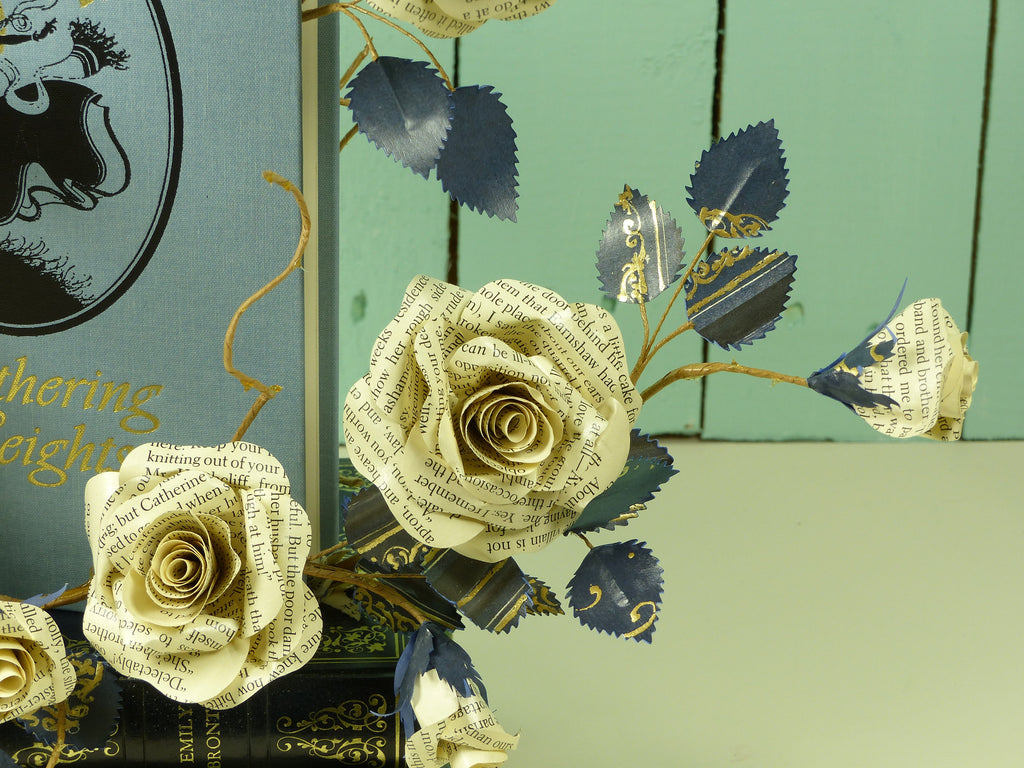 Hello, as ever long time no write, hope you've been well. All things are good here in Jackdaw Towers just a little manic as projects are coming to a close & I can share new work with you. The big thing for me to share this month is I am now stocked in the fabulous Heath & Harebell in Haworth this lovely little store is jam packed with gorgeous goodies from Yorkshire. As it's in Haworth you will not be surprised that the store has a Bronte/literary theme. The store's name is inspired by the last line of Wuthering Heights by Emily...